By REX – 2023-11-01 11:07:34
Halloween has come and gone, which means it's time to fully immerse ourselves in the beauty of fall. The crisp air, vibrant foliage, and the promise of cozy restaurants and delicious comfort foods await. November, in particular, brings a cornucopia of food festivals across the United States, with New York City standing as a culinary epicenter. We'll explore some fantastic fall food events in the city and share a few of our favorite cozy dining spots to enjoy this season. Be sure to download the Recspot app now to curate your own lists of your favorite fall restaurants and food spots across the US to share with friends!
---
New York: A Culinary Mecca
New York City is renowned for its diverse culinary scene, offering a plethora of global cuisines and culinary experiences. It's a city where you can find some of the best food in the world, and November brings a feast for the senses with various food festivals. Let's explore some exciting food festivals in NYC coming up this month…
NYC Artisanal Food Pop-Up (November 11th): make your way to this exciting event that's a food lover's dream. The NYC Artisanal Food Pop-Up offers an indoor and outdoor market stocked with locally sourced and handmade artisanal foods. You'll find a curated selection of vendors excited to share a wide variety of small-batch foods. From freshly baked cookies and cakes to hot sauces, granola, maple syrups, pickles and olives, honey, jams, and much more, there's something for every palate. Come with an empty stomach and an open mind, ready to explore new flavors from local makers – check out this article by Patch for more information.
Taste of Seaport 2023 (November 11th): indulge in a culinary journey at the Taste of Seaport 2023. This annual food festival takes place along the East River waterfront at Pier 16 and Pier 17. Top local favorites, including renowned restaurants like The Fulton, Carne Mare, Malibu Farm, and the legendary Di Fara pizzeria, will be serving elevated bites. The picturesque location provides the perfect backdrop to enjoy an array of delectable dishes while taking in the scenic views – check out this article by Time Out for more information.
Armenian and Mediterranean Food Festival (November 12): While this festival is just across the Hudson in New Jersey, be sure to venture to the Armenian and Mediterranean Food Festival on November 12th. This event promises an array of authentic flavors from the Mediterranean and Armenian cuisines. Explore dishes that are sure to tantalize your taste buds, and experience the rich culinary heritage of these regions. It's an excellent opportunity to savor diverse dishes and enjoy the multicultural atmosphere – check out this article by Patch for more information.
Curious to discover fall food spots in your area? Click the button below to download the RecSpot app now!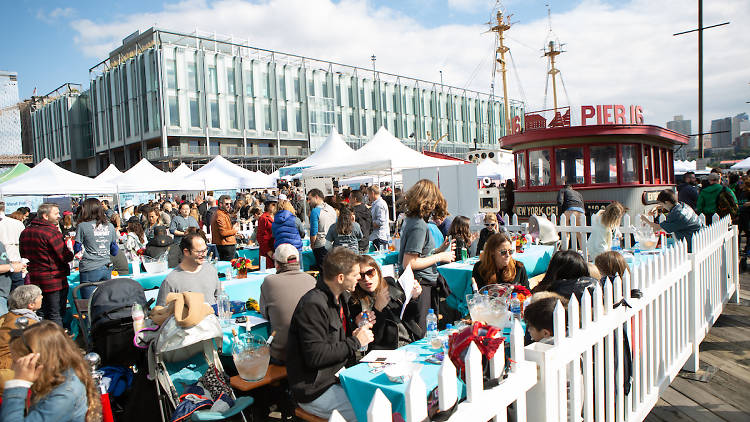 ---
Best Cozy Food Spots in NYC
After all the festivities, it's time to unwind in some of New York's coziest restaurants. Here are a few spots that offer warm and inviting atmospheres and delicious dishes to savor during the fall season.
Freeman's: Hidden away like a secret treasure, Freeman's is a tucked-away gem where you can enjoy the cozy ambiance. While there, don't miss the hot artichoke with crispy bread, a top-voted menu item according to this article by Behind The Scenes NYC that perfectly complements the restaurant's rustic and intimate setting.
I Sodi Italian: This West Village spot is a culinary haven with an extensive menu of Italian dishes, both traditional and inventive. With its European décor, including pebble glass room dividers, rustic beams, and black-and-white marble, it creates an authentic Italian restaurant feel. It's a great place to enjoy a hearty, cozy Italian meal. Check out this article from Eater for an in-depth review of their dishes.
Kings Co Imperial: For lovers of Chinese cuisine, Kings Co Imperial is a must-visit. This restaurant offers authentic Chinese food in a cozy ambiance. According to this article from Goop, "Kings County has become known for its pretty perfect spin on classic Chinese dishes. The fun back garden patio and the excellent cocktail list also help the cause".
Are any of these spots on your list? Be sure to add them on your RecLists by downloading RecSpot below!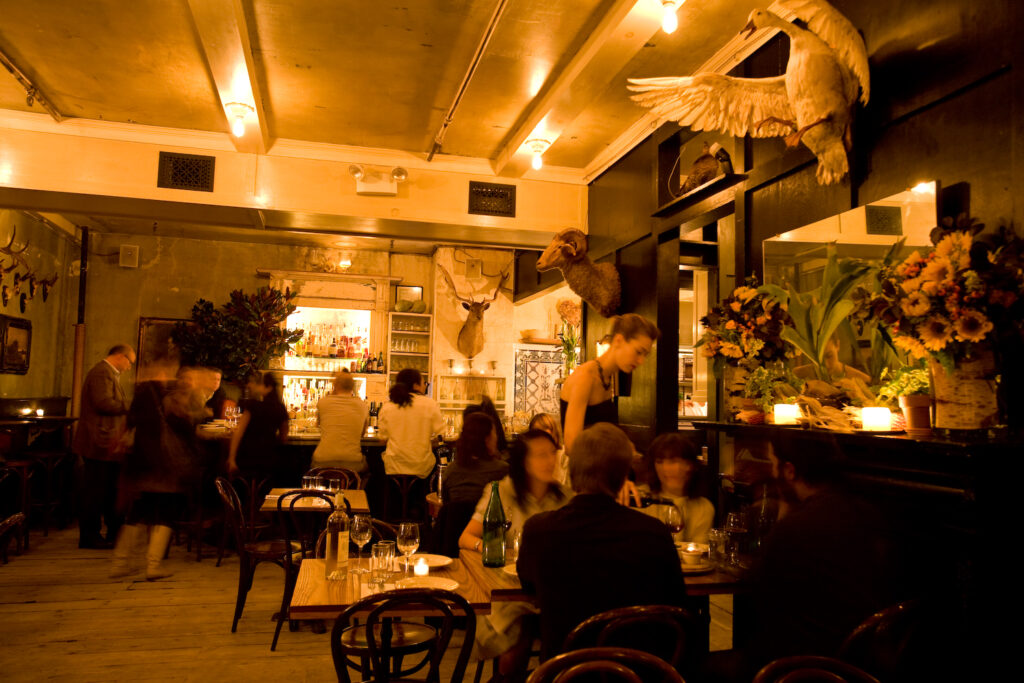 ---
Fall Culinary Exploration with Recspot
As you savor the flavors of fall and explore the diverse culinary offerings in New York City and across the US, don't forget to use the Recspot app. It's a valuable tool for creating lists of your favorite fall restaurants and sharing them with friends. Whether you're planning a cozy dinner with loved ones or a culinary adventure with friends, Recspot simplifies the process of discovering and sharing the best dining spots.
This November, let the magic of the season ignite your taste buds, and enjoy the warmth and comfort that only a cozy restaurant can provide. With the Recspot app in hand, your fall culinary journey is bound to be a delightful and shareable experience – download RecSpot below!