By REX – 2023-10-20 2:07:07
As the air grows crisper and leaves begin to change their hues, there's no denying that autumn has arrived. This season brings with it a vibrant palette of colors and an abundance of delights, none more cherished than the apple. Apples are the quintessential fruit of fall, and they take center stage in a variety of delectable treats, from apple cider donuts to freshly squeezed apple cider. Not to forget the beloved tradition of apple picking, where families and friends venture to orchards in search of the perfect fruit. We'll delve into the delightful world of apples and our favorite spots to experience apple foods and activities across the United States. Speaking of our favorite spots, the RecSpot app can enhance your autumn experience by helping you create and share your very own RecList of top recommendations and share them with friends.
---
Top 5 Spots for Apple Cider Donuts in Northern California:
Let's start our apple adventure in Northern California, a region known for its diverse landscapes and culinary delights. For those with a sweet tooth, apple cider donuts are the ultimate fall indulgence. According to THIS delightful article from Only in Your State, Northern California offers some delectable options for this treat. Here are the top 5 spots:
Rainbow Orchards, Camino: Rainbow Orchards, located in the picturesque town of Camino, is celebrated for its scrumptious apple cider donuts. These little rounds of delight are made with freshly picked apples from their orchards, and you can even watch them being prepared. Pair one with a glass of apple cider, and you're in fall heaven.
Bob's Donuts, San Francisco: In the heart of San Francisco, Bob's Donuts has gained a loyal following for its classic, no-frills apple cider donuts. These donuts have a delightful crunch on the outside and a tender, apple-infused interior. Don't be surprised if there's a line around the block; that's just a testament to their mouthwatering treats.
The Red Apple, Murphys: Located in the charming town of Murphys, The Red Apple offers a quaint atmosphere and, more importantly, incredible apple cider donuts. These donuts have a delightful apple flavor and are often served warm. A visit to this spot is an experience to cherish.
Johnny Doughnuts, San Rafael: While Johnny Doughnuts is known for its wide variety of delectable donuts, their apple cider donuts hold a special place in the hearts of many. These treats are the perfect balance of sweet and tangy, and they're prepared fresh every day.
Donut Wheel, Chico: Chico's Donut Wheel has been a local favorite for decades, and their apple cider donuts are a must-try. These delicious donuts are glazed to perfection, and they have a delightful apple flavor that will transport you to the heart of autumn.
Are any of these spots on your RecList? Click the button below to download the RecSpot app now!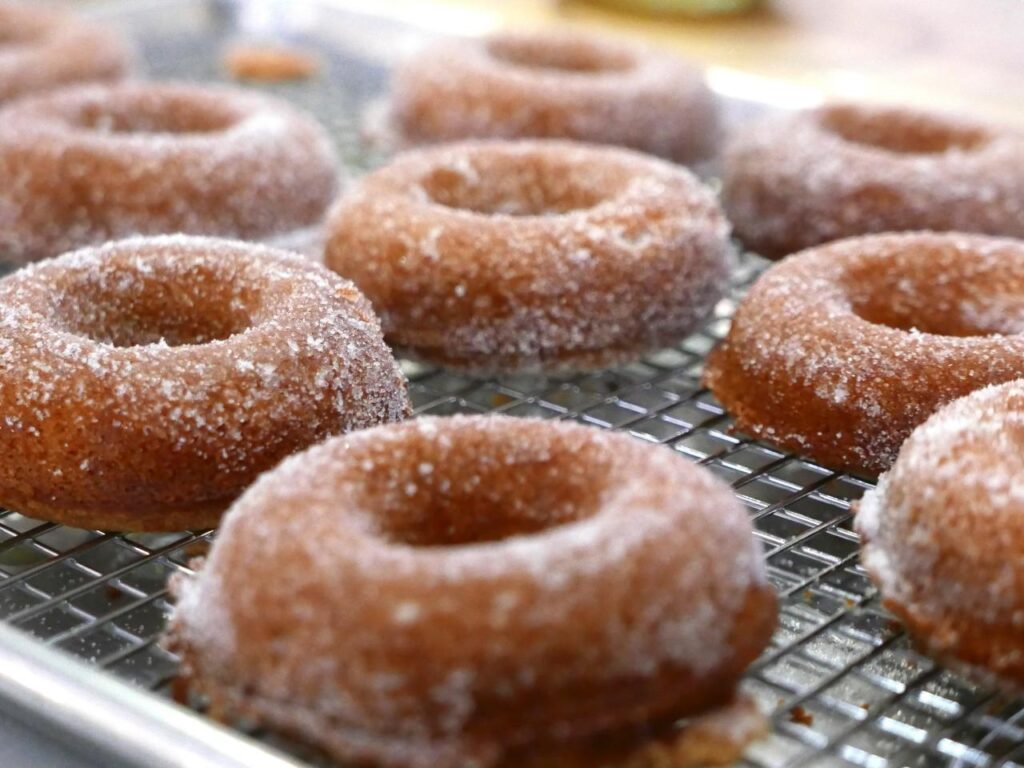 ---
Top 5 Places for Apple Picking in the US:
Apple picking is a cherished fall tradition for many, and the United States offers a plethora of orchards with bountiful trees ripe for the picking. Travel + Leisure has compiled a list of the best places to go apple picking in the US – here are the top 5.
Honey Pot Hill Orchards, Stow, Massachusetts: This family-owned orchard in Stow, Massachusetts, offers a quintessential New England apple-picking experience. With various apple varieties, cider donuts, and a stunning view, it's the perfect place to spend a crisp autumn day.
Applecrest Farm Orchards, Hampton Falls, New Hampshire: Applecrest Farm is one of the oldest continually operated orchards in the country. Here, you can pick your own apples, enjoy hayrides, and savor fresh apple cider. It's a delightful escape from the hustle and bustle of daily life.
Poverty Lane Orchards, Lebanon, New Hampshire: This orchard is renowned for its exceptional heirloom apples used in crafting artisanal ciders. Beyond apple picking, you can take a cider tasting tour and learn about the cider-making process.
Shelburne Orchards, Shelburne, Vermont: Located on the shores of Lake Champlain, Shelburne Orchards provides a breathtaking backdrop for apple picking. The orchard offers over 50 varieties of apples and is famous for its delicious apple cider.
Fishkill Farms, Hopewell Junction, New York: Fishkill Farms is a picturesque Hudson Valley orchard that provides a wonderful apple-picking experience. It's a great place for family outings, with apple-picking, hayrides, and seasonal events that make it a quintessential fall destination.
Want to save one of these spots for later? Download the RecSpot app to create your RecList for apple picking and share it with your friends!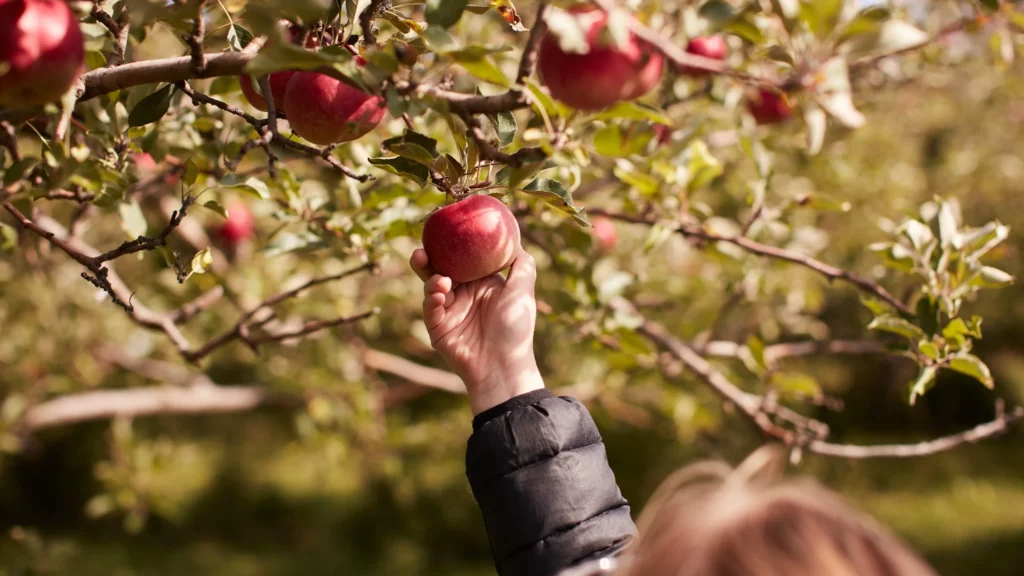 ---
Top 5 Spots for the Best Fresh Apple Cider in the US:
To complete our list of our favorite apple foods and activities, we can't forget the refreshing joy of freshly squeezed apple cider. The Tasting Table has shared a list of the best spots for fresh apple cider in the US, and here are the top 5.
Apple Holler's Family Farm, Sturtevant, Wisconsin: Apple Holler's Family Farm is a delightful destination for fresh apple cider lovers. They offer a range of apple-themed products and experiences, and their apple cider is nothing short of fantastic.
Cold Hollow Cider Mill, Waterbury Center, Vermont: Vermont is synonymous with picturesque landscapes, and Cold Hollow Cider Mill lives up to the state's reputation. Their cider-making process is a show in itself, and the end product is a pure, unadulterated delight.
Edwards Apple Orchard, Poplar Grove, Illinois: Edwards Apple Orchard is a beloved spot in Illinois known for its apple cider. Here, you can sip on delicious cider while enjoying the charming atmosphere of the orchard.
 Hacklebarney Farm Cider Mill, Chester, New Jersey: In the heart of New Jersey, Hacklebarney Farm Cider Mill offers an authentic apple cider experience. With a charming mill and beautiful scenery, it's a great place to relish fresh apple cider.
Highland Orchards, Inc., West Chester, Pennsylvania: Highland Orchards is an excellent choice for those seeking fresh apple cider in Pennsylvania. The orchard's dedication to quality shines through in every sip of their cider, making it a must-visit spot.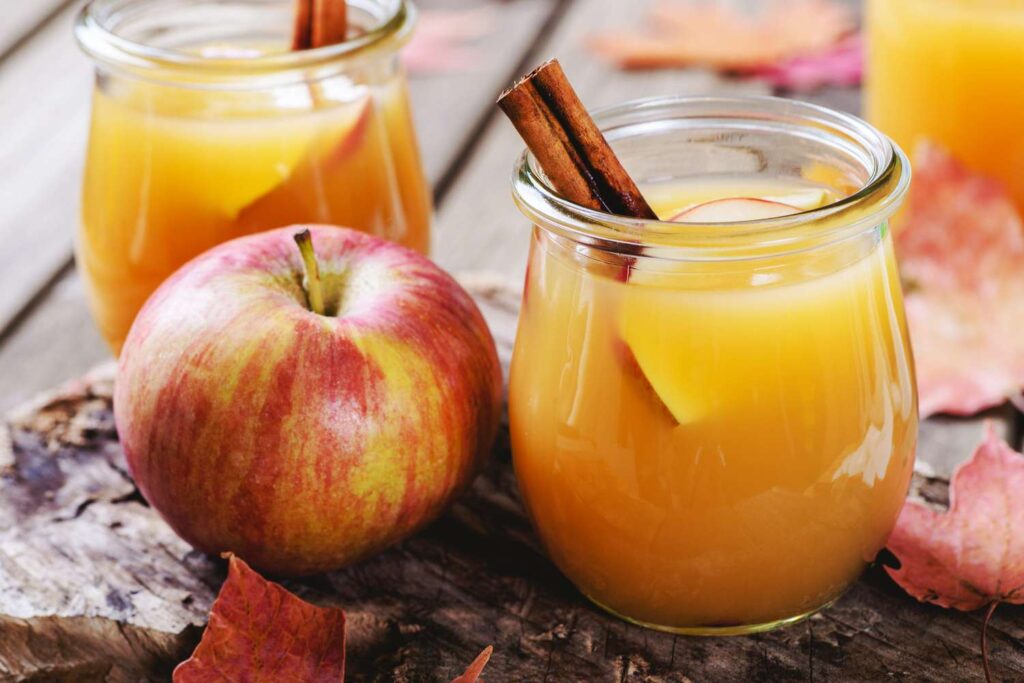 ---
Now that we've explored the top spots for apple cider donuts, apple picking, and fresh apple cider across the United States, it's time to bring the RecSpot app into the picture. RecSpot is your ultimate companion for curating and sharing your recommendations and top picks with friends. This app allows you to create your very own RecList, a personalized list of your favorite places and experiences.
Imagine using RecSpot to build a RecList for your ideal fall day. You could include the orchard with the crispiest apples, the donut shop with the most delectable cider donuts, and the cider mill with the freshest apple cider. With RecSpot, you can organize your list and easily share it with friends, ensuring that they too can enjoy the best of the season.
Create a RecList of your favorite apple-related experiences and share it with friends who are equally enthusiastic about fall.Whether it's apple picking, cider sipping, or indulging in cider donuts, RecSpot makes it simple to create, share, and enjoy the perfect fall outing with your loved ones.