By REX – 2023-10-03 11:08:27
As the leaves turn vibrant shades of orange and the air becomes crisp, October indicates the arrival of autumn, a season filled with cozy moments and fun adventures. It's a time when the world transforms into a canvas of warm colors, and the anticipation of Halloween lingers in the air. To help you make the most of this magical season, we've curated a list of 10 things to do this October. Whether you're craving apple cider donuts, searching for the perfect pumpkin, or seeking a cozy wine bar, the RecSpot app has you covered. In today's digital age, RecSpot makes it easier than ever to help you build RecLists of your favorite restaurants, movies, and activities. We're here to help you discover the best of October – here's 10 things on our RecList for this month….
---
10 Things to Do this October:
Visit a Farmer's Market
As October arrives, farmer's markets burst with the bounty of the season. It's a time when fresh produce, artisanal goods, and the essence of autumn converge in bustling marketplaces. One international market that stands out is La Boqueria in Barcelona, which CNN crowns as the world's #1 market. Here, you'll encounter a vibrant array of fruits, vegetables, and local delicacies. What sets La Boqueria apart is not just its culinary treasures but also its unique art deco-inspired decor, making it the perfect destination to embrace the spooky vibes of the season.
Indulge in Apple Cider Donuts
Nothing encapsulates the essence of fall quite like apple cider donuts. These delectable treats, often adorned with a sugary glaze or a sprinkle of cinnamon, are a quintessential part of the season. If you find yourself in upstate New York, you're in for a real treat. The Infatuation has curated a list of the best places (just like how you can do in RecSpot!) to find these mouthwatering delights. From orchards to local bakeries, you'll discover a variety of apple cider donuts to satisfy your sweet cravings.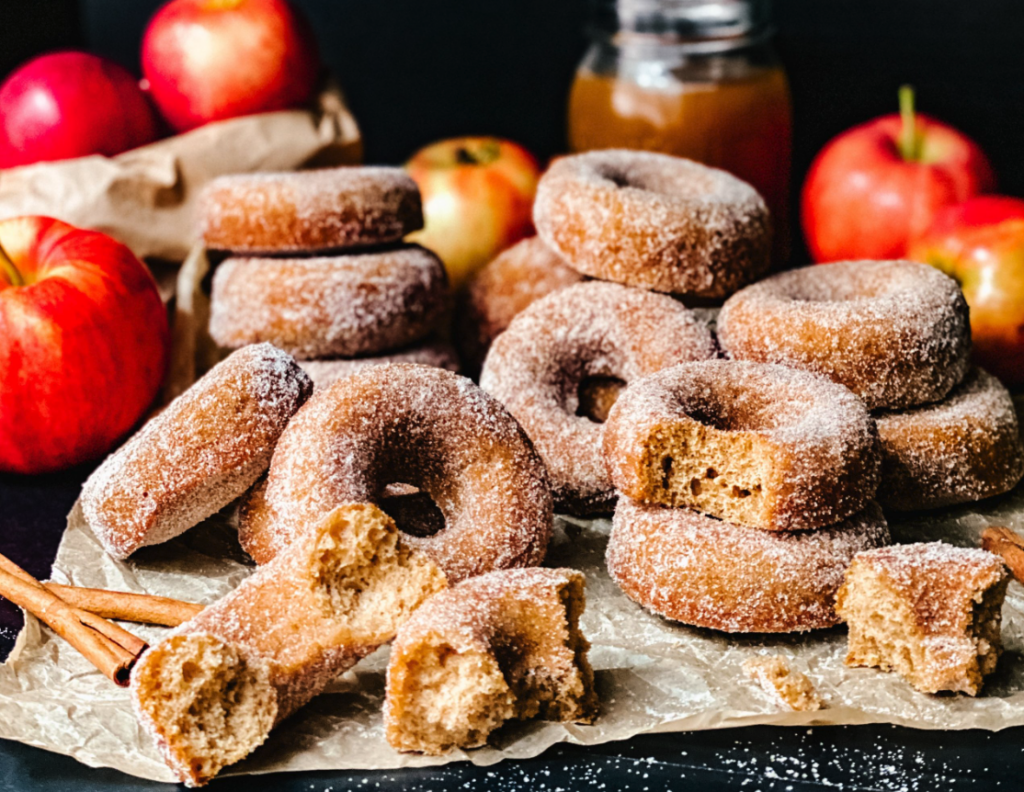 Visit a Cozy Wine Bar
Autumn's arrival brings a sense of coziness, and what better way to embrace it than by visiting a charming wine bar? Los Angeles, with its diverse culinary scene, boasts some exceptional wine bars to explore. Eater LA has thoughtfully compiled a list of the best wine bars in the city, offering the perfect retreat for a cozy evening.
Just imagine: sipping on a glass of your favorite vintage, surrounded by the warm ambiance of a wine bar adorned with flickering candles and rustic decor. Whether you're a wine connoisseur or simply seeking a relaxing evening out, cozy wine bars have something to offer everyone. While you're at it, create a RecList of your top wine bar choices to share with friends looking for the perfect spot to unwind.
Stay at a Romantic Bed and Breakfast in a Fall Epicenter
Fall is often dubbed the season of romance, and it's easy to see why. The changing leaves, cool evenings, and the scent of wood-burning fires create an atmosphere that's undeniably romantic. If you're yearning for a getaway, why not escape to a picturesque bed and breakfast nestled in the heart of fall? Vermont, with its stunning foliage, is a prime destination for a romantic retreat. The Broke Backpacker has thoughtfully curated a list of the best bed and breakfasts in Vermont, the epicenter of autumn's beauty. Imagine waking up to the sight of vibrant leaves outside your window and enjoying a delicious homemade breakfast in a cozy dining room; these charming accommodations provide the perfect backdrop for a romantic autumn escape. As you plan your getaway, consider creating a RecList of your own personal favorite bed and breakfasts to share with fellow travelers.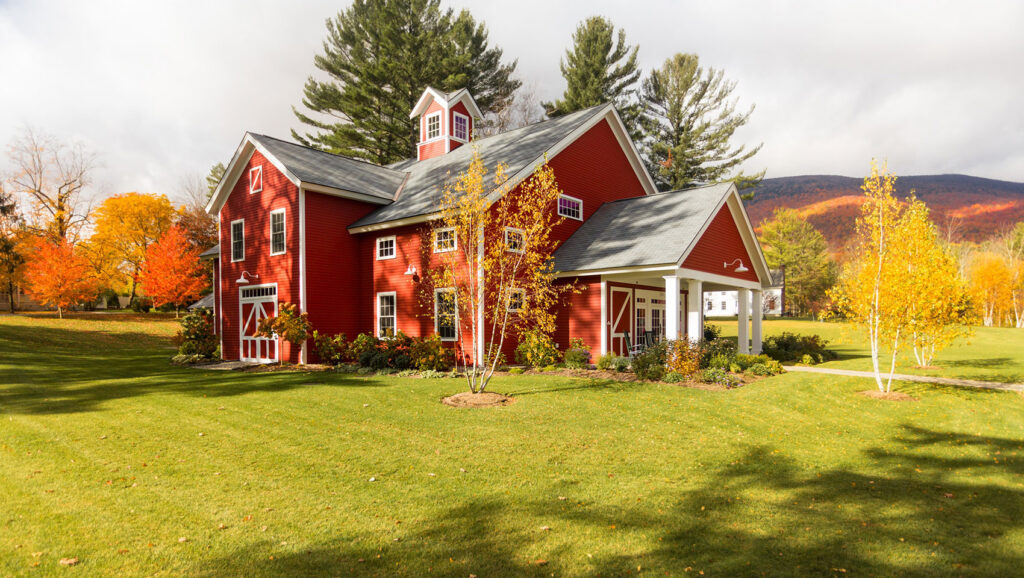 Enjoy an Apple Pie
October wouldn't be complete without indulging in a slice of apple pie. The warm, comforting flavors of spiced apples encased in flaky pastry evoke the very essence of fall. If you're in the vicinity of Julian, California, (located just outside of San Diego!) your quest for the perfect slice of apple pie will lead you to the Julian Pie Company.
The San Diego Union-Tribune raves about Julian Pie Company, making it a must-visit fall destination. This charming town, known for its apple orchards, offers a taste of tradition with every bite. Whether you prefer your pie warm with a scoop of vanilla ice cream or accompanied by a steaming cup of cider, this experience is bound to leave you with cherished autumn memories. As you savor each forkful, it's the perfect opportunity to start brainstorming the perfect RecList of your favorite pie destinations to share with friends.
Pick Out a Pumpkin at a Pumpkin Patch
Visiting a pumpkin patch is a beloved October tradition that transcends generations. It's a time-honored activity that bridges the gap between childhood excitement and adult appreciation for the season's beauty. TimeOut has compiled a list of the 10 best pumpkin patches in the U.S.
Whether you're searching for the perfect pumpkin to carve into a spooky masterpiece or simply looking to soak in the ambiance of a pumpkin-filled paradise, these patches offer something for everyone. The laughter of children, the earthy scent of pumpkins, and the vibrant colors of the gourds combine to create an unforgettable experience.
Attend a Halloween Festival
October is synonymous with Halloween, and no October would be complete without a Halloween festival. From haunted houses to costume contests, these festivals offer a thrilling experience for enthusiasts of all ages. Oprah Daily has thoughtfully listed some of the best Halloween festivals in the U.S., ensuring that you won't miss out on the spooky fun. Whether you're drawn to the spine-tingling thrill of a haunted maze or simply want to showcase your creativity with a one-of-a-kind costume, these festivals have something to offer everyone – it's the perfect way to embrace the Halloween spirit.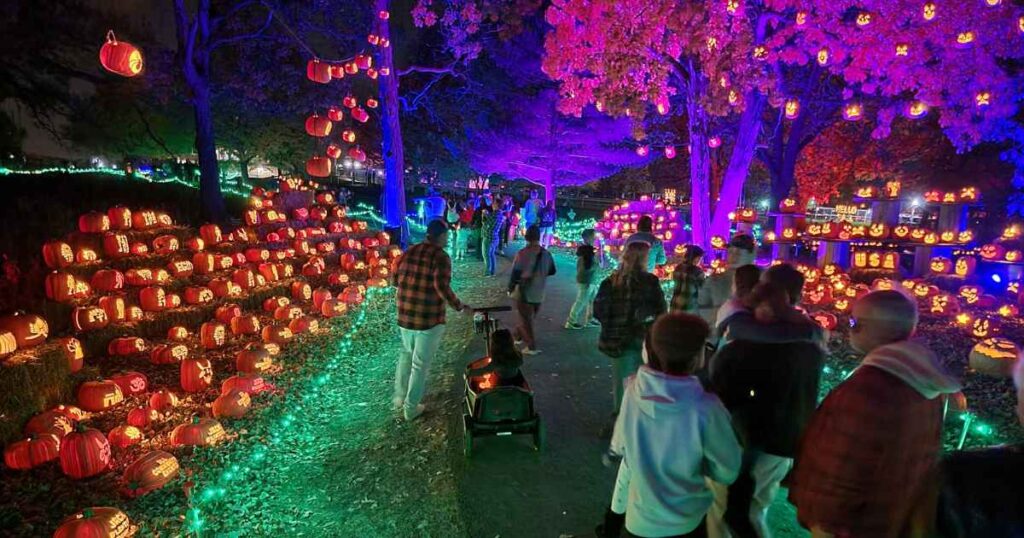 Watch a Halloween Movie at a Drive-In Movie Theater
As the nights grow longer and the air turns crisp, there's no better way to enjoy a classic Halloween movie than at a drive-in theater. Drive-in theaters evoke a sense of nostalgia, harkening back to simpler times. Travel + Leisure has compiled a list of the best drive-in theaters in America. Whether you're revisiting a favorite horror classic or discovering a new spooky gem, the drive-in experience adds an extra layer of magic to your October nights. Gather your friends, park your car, and enjoy a classic Halloween movie under the starry October sky.
Visit a Local Oktoberfest Festival
While the original Oktoberfest in Munich concludes on October 3rd, the celebration continues throughout the month in various locales across the U.S. If you're seeking a taste of Bavaria in America, Mercury News highlights Leavenworth, Washington, as one of the best Oktoberfest destinations in the country. Leavenworth offers a charming Bavarian-styled festival, nestled in the Cascade Mountains of central Washington State. This delightful event transports you to the heart of Bavaria, complete with traditional German beer, music, and cuisine in a charming alpine village.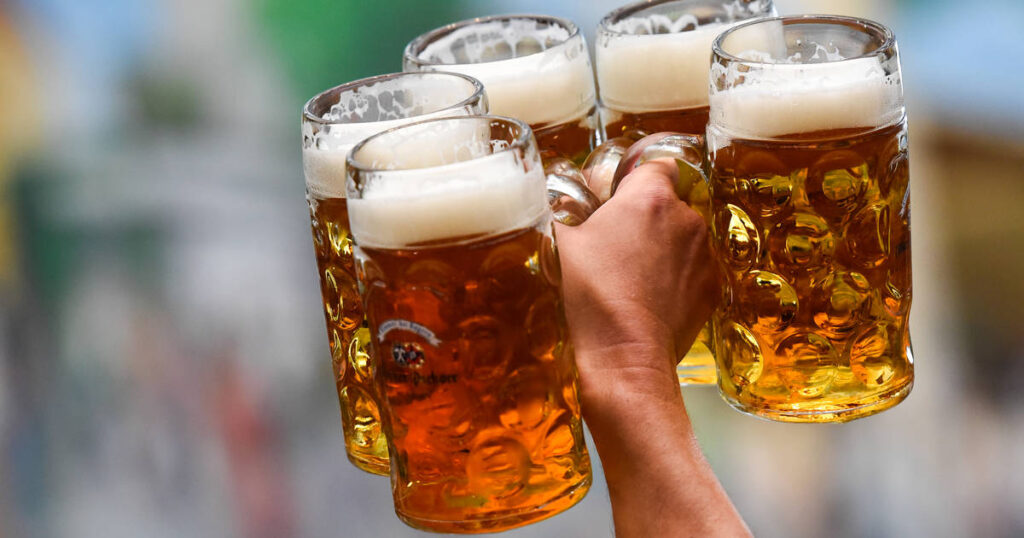 Create RecLists and Share With Friends
Throughout your October adventures, don't forget to utilize RecSpot to create RecLists for movies, restaurants, and things to do. Sharing your curated lists with friends enhances everyone's experience and ensures that you make the most of this spooky season – it will be over before you know it!
As you explore pumpkin patches, savor apple pies, and attend Halloween festivals, you'll come across hidden gems and delightful experiences. Your RecLists will serve as valuable guides, offering recommendations based on your firsthand encounters. Whether it's the coziest bed and breakfast in Vermont or the scariest haunted house at a Halloween festival, your recommendations will help friends and fellow enthusiasts create unforgettable memories this October.
---
October is one of the most exciting months of the year, and with these 10 recommendations, you're all set to make the most of it. Whether you're exploring farmers markets, savoring apple cider donuts, or attending Halloween festivals, RecSpot is your trusty companion for creating and sharing RecLists. Embrace the magic of this season, indulge in its flavors, and create memories that will last a lifetime. Happy October, and enjoy every moment of this bewitching month! 🎃🍂